Get Glamorous: A Step-by-Step Guide to Creating a Statement Hairdo for Your Next Night Out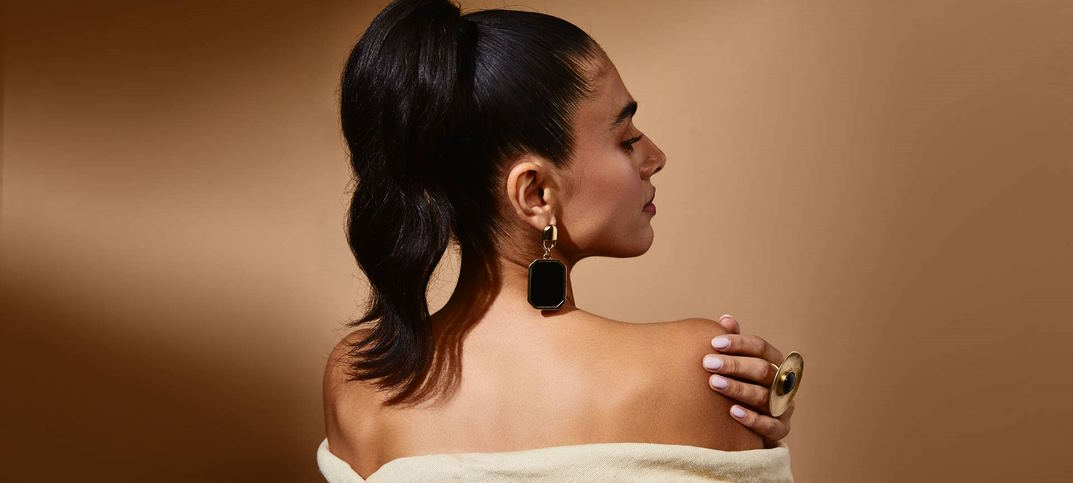 Are you tired of the same old boring hairstyle for your night out? Are you looking to add some pizzazz to your look and make a statement with your hair? Creating a statement hairdo for your next night out can seem daunting, but with the right tools and guidance, it can be a fun and exciting experience. In this step-by-step guide, we will take you through the process of choosing the perfect hairdo, preparing your hair, styling it to perfection, and adding accessories to enhance the look. With these tips and tricks, you'll be sure to turn heads and make a lasting impression with your new statement hairdo. So let's get glamorous and start creating!
Choosing the Right Hairdo
When it comes to choosing the right hairdo for a night out, there are a few things to consider to ensure that the hairstyle complements your overall look. First and foremost, consider your face shape. Certain hairstyles look better on certain face shapes, so it's important to find a hairdo that enhances your features. For example, if you have a round face, a high ponytail or updo can elongate your face and make it appear slimmer.
In addition to face shape, hair texture is also a crucial factor to consider. For those with fine or thin hair, a voluminous updo or messy bun can add the illusion of thickness and fullness. On the other hand, those with thick or curly hair may want to opt for a sleeker, more streamlined hairdo to avoid overwhelming their natural texture.
Lastly, consider the occasion. Is it a formal event or a casual night out with friends? A sleek ponytail or braided updo may be more appropriate for a formal event, while a messy bun or tousled waves can be perfect for a casual night out.
Some popular statement hairdos to consider include the messy bun, which can be achieved by pulling the hair back into a loose bun and pulling out a few strands for a relaxed look. The sleek ponytail is another classic choice, perfect for those who want a sophisticated and elegant look. For a more intricate option, the braided updo is a stunning choice that can be customized to fit any face shape or hair texture.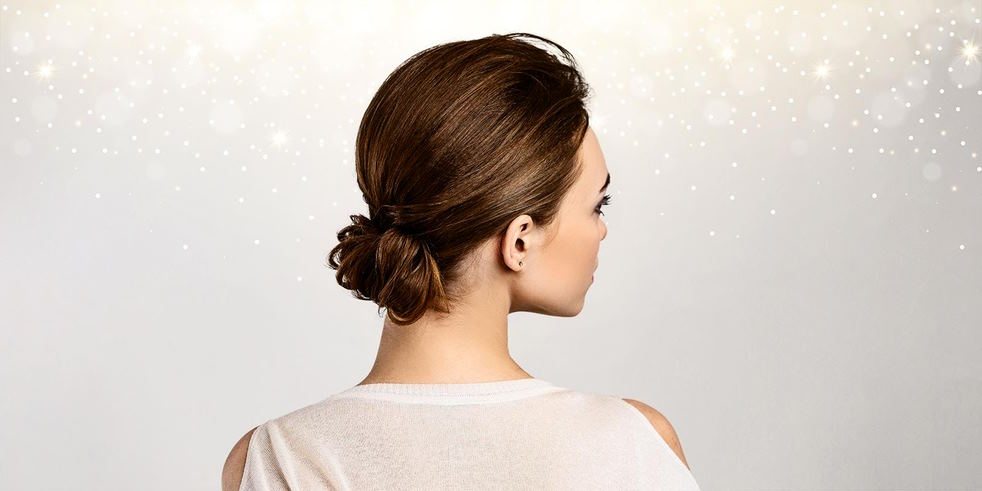 Step-by-step instructions for creating the chosen hairdo
Now that you've chosen the perfect hairdo for your night out, it's time to start styling! The following steps will help guide you in creating your chosen statement hairdo:
Step 1: Prepare your hair by washing and drying it thoroughly, and applying any necessary heat protectants or styling products.
Step 2: Section your hair into manageable pieces, depending on the style you've chosen. For example, a sleek ponytail may only require one section, while a braided updo may require multiple sections.
Step 3: Use your styling tools, such as a curling iron or straightener, to create any necessary curls or waves. Be sure to curl or straighten in the direction of the hairdo you're creating.
Step 4: Begin styling your hair into the chosen hairdo, using bobby pins and hair ties as needed to secure the style in place. Don't be afraid to adjust and tweak the style until it's perfect.
Step 5: Apply any finishing touches, such as hairspray or shine spray, to help hold the style in place and give it a polished finish.
Some tips for achieving the perfect finish include using a toothbrush or comb to smooth down any flyaways or frizz, and applying a small amount of hair oil to add shine and tame any stray hairs.
Remember, practice makes perfect, so don't be afraid to experiment with different styling techniques until you find the perfect method for your hair type and chosen hairdo. With a little patience and practice, you'll be able to create a stunning statement hairdo for your next night out.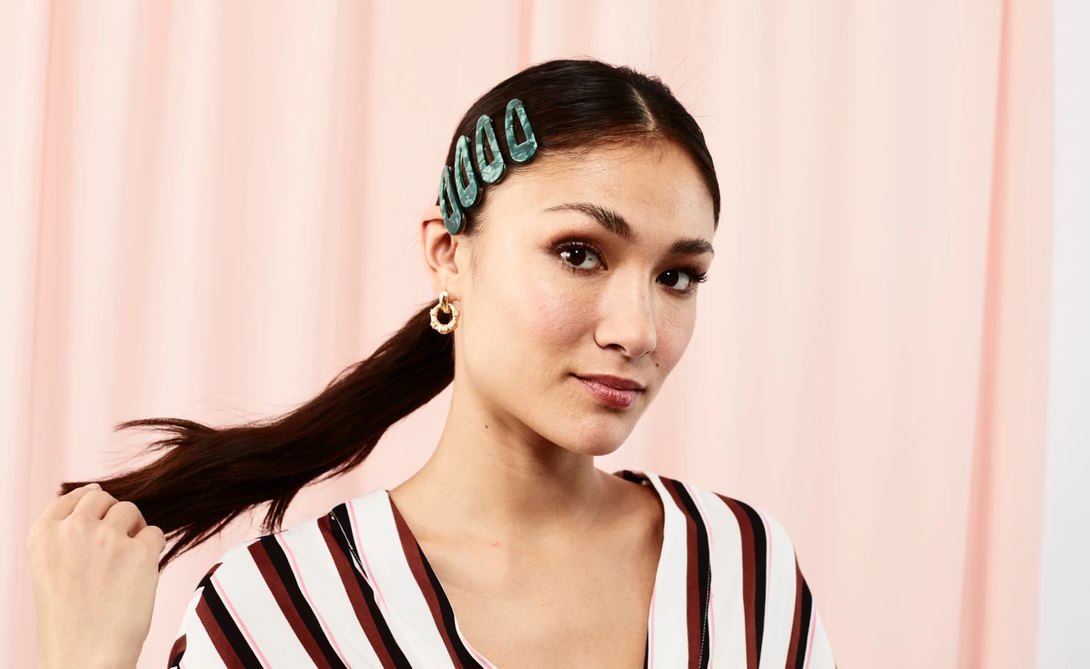 Adding accessories to enhance the statement hairdo
Accessories can take your statement hairdo to the next level, adding a touch of personality and style to your overall look. Here are some examples of accessories that can enhance your hairdo:
Hair clips: Hair clips are a great way to add a pop of color or texture to your hairdo. You can use a single clip to hold back a section of hair or layer multiple clips for a more intricate look. Some popular types of hair clips include butterfly clips, barrettes, and claw clips.
Headbands: Headbands are a versatile accessory that can be worn with a variety of hairdos, from sleek ponytails to messy buns. You can choose a simple, understated headband or opt for a more elaborate style, such as a jeweled or floral headband.
Scarves: Scarves are a fun and unique way to accessorize your hairdo. You can tie a scarf around a ponytail or bun, or wear it as a headband or turban. Choose a scarf that complements your outfit and adds a pop of color or pattern to your overall look.
When choosing accessories, be sure to consider the style and occasion of your outfit. A simple headband may be appropriate for a casual night out, while a jeweled hair clip or scarf may be more appropriate for a formal event.
Adding accessories to your hairdo is a fun and easy way to elevate your overall look. Experiment with different types of accessories until you find the perfect combination that complements your hairdo and makes you feel confident and glamorous.